LaBelle Grove Management - About Us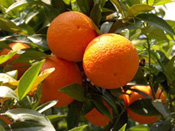 LaBelle Grove Management is a full service grove management operation located in LaBelle, Florida. Our family started in the citrus industry in 1965. Over time we have endured the challenges of the industry and have diversified our business when the opportunity has arisen. Our principle operation is to provide caretaking for our family's groves as well as the groves of outside clients, some of which have been customers for over 43 years. Due to our long presence in the citrus industry, we have the experience and expertise to be successful in a challenging environment.
Our Business Principles
Our company is structured on some basic principles.
We are guided by God through our Christian values and biblical principles. These values and principles include personal faith, honor, integrity, trust, humility, respect, love, and treating others as we desire to be treated.
We intend to help others through our talents, gifts, and money, and build lasting relationships that will have a positive influence on our customers, employees, vendors, community, and industry at large.